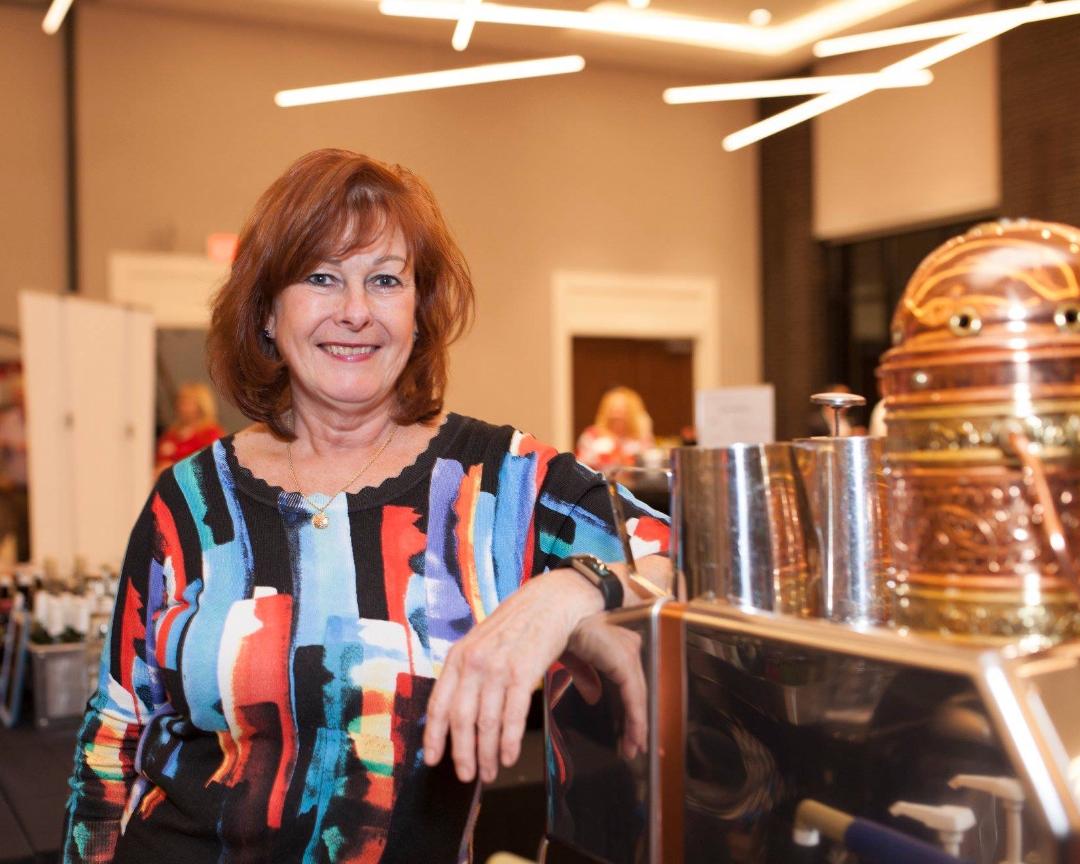 Latte' 2 a Tea was created by Maureen Mahoney "The Coffee Lady"
As a response to getting a bad cup of coffee at an upscale comunity event, Maureen knew there had to be a better way to end an evening. Maureen quickly brewed the idea of providing Latte's, cappuccinos, gourmet coffee and espresso. A catering service that would bring the finest coffee and tea to events, as a new concept, this caught on quickly. Latte' 2 a Tea has served a host of diverse events and clientele in an equally diverse array of venues since 2000. Back yard events, trade shows, fundraisers, cash bars, weddings, graduations and corporate events. Latte' 2 a Tea fits anywhere. Guests love to create their own drink combinations. Clients have fun designing their signature drink just for their event.
Your vision Our expertise
What is your vision? For exceptional service? Large variety of drink options of espresso based, coffee, tea, chai tea, hot chocolate? Espresso drinks that your guests usually get at their local coffee shop? Smoothly run espresso bar thats makes and passes drinks quickly? Attractive, approachable table?
Latte' 2 a Tea is an upscale beverage service that provideds outstanding service and great tasting drinks. We are often asked why do your drinks taste so good? As in most cooking, everyting must be fresh. Freshly ground beans, milk, pure filtered water, varitety of flavors, fresh whipping cream. Our goal is to create an espresso experience that your guests will rave about. Our staff goes above and beyond by providng you with outstanding service with a quick timely turn over of drink orders. Also we are asked "Why can't the big named companies make drinks as quickly as you do?" Our secret is that our owner has a vested interest in providing quality drinks and service.
Latte' 2 a Tea is a women owned business. Email Latte' 2 a Tea for a quote today at: Latte2atea@latte2atea.com